Intermediat user


Pranešimai: 114
Užsiregistravo: 15 Bal 2011 08:29 pm
BANCO DE GAIA _ APOLLO (Disco Gecko Recordings)

Pre-Orders available NOW !
Physical Release 8th April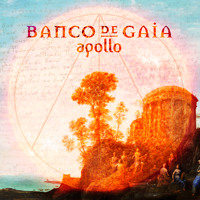 We are very happy to announce
Banco de Gaia
will be releasing his first studio album in 7 years !
The album, called 'Apollo', is finally available to pre-order via BANDCAMP -
http://bancodegaia.bandcamp.com
'Apollo'
contains 9 brand new tracks, and features contributions from Zhenia Mahdi-Nau and Tim Wheater amongst others. Like all Banco albums, it contains elements of ambient, world and dance music, and while much has changed in the world during the 7 years since 'Farewell Ferengistan' came out, Toby would like to think that the heart and soul of his music has remained the same.
A plethora of remixes are currently bubbling away in studios worldwide, with the first single,
'Wimble Toot'
, due out 25th March.... coming with remixes from
Eat Static, 100th Monkey (Andy Guthrie) and Misled Convoy (Pitch Black)
. Also bubbling in studios worldwide are mixes from such artists as
Desert Dwellers, Hibernation, Dr Trippy, Quanta, System 7/Mirror System, Gaudi
... and many more ... WOW !
In the meantime, if you go to
http://bancodegaia.bandcamp.com
, you can pre-order the album as either a digital download or as a CD. Whatever format you choose, you will be able to
download 3 tracks right away
, with the balance (and/or the CD) being available on the day of release.
The download comes with a 7 page PDF booklet plus the front and back cover, while the CD is in a lovingly designed Digipack with a 12 page booklet.
If you would rather wait, Apollo officially comes out via the mainstream download and high street stores on April 8 (9 if in North America).
~ LISTEN to a 20 minute preview of the album and TELL US WHAT YOU THINK
https://soundcloud.com/bancodegaia/apollo-album-preview-mix/s-jPmWE
:: Banco de Gaia album launch Gigs ::
12 April : The Zu Studios : Lewes
13 April : Inspiral Cafe : Camden
Somerset (TBC)
23 June : Russia (TBA)
Greetings from Disco Gecko Recordings
xx
....................................................................
WANT TO RECEIVE NOTICIES OF ALL THE HOTTEST RELEASES AND EVENTS IN YOUR INBOX?
Please subscribe to our new mailinglist to keep recieving these mails:
http://www.triskele-trance.com/subscribe.html
Prefer it ONLY in FACEBOOK ??
www.facebook.com/triskelemanagement
*Interested in a Marketing & PR Campaign for YOUR label or event?
Contact
Robin@triskelemanagement.com
for a discussion and a quote for a campaign tailored to YOUR needs. For statistics and previous references please see
http://www.triskelemanagement.com/triskele_promo.html